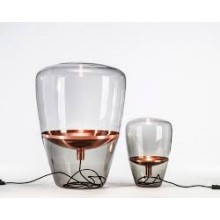 Specialist lighting company John Moncrieff Ltd has been awarded the "Best Lighting Supplier in Scotland" Award by LUX Magazine in the Designer Awards 2018.
John Moncrieff Ltd, which was founded in 1865 and specialises in bespoke lighting including commercial lighting, lighting restoration projects and the John Moncrief Range which allows clients to create their own bespoke lighting pieces.
Scott Gilmore, Managing Director of John Moncrieff Ltd commented "we're really thrilled to have won this award, it's a great achievement to get this kind of industry recognition, it's a real team effort so we're pleased that our dedication and hard work is being recognised. "
Discussing the success of their winners, Nathan Angell, Awards Coordinator commented: "These awards are not concerned with the size of the business, rather with the drive and dedication to their work and their clients. We have scoured the design market in search of the very best, and we are proud to showcase their success in this prestigious awards programme. Congratulations and best of luck to my winners, I am truly proud of your success."
– ENDS –
Notes to editors.
About John Moncrieff Ltd
John Moncrieff Ltd, which was founded in 1865. Originally based in Perth it was known to locals as the John Moncrieff North British Glassworks. Initially specialising in the production of heat resistant engineering and laboratory glass the company earned a reputation throughout the world for the quality of their glass tubes used for steam gauges.
Their biggest legacy is undoubtedly Monart Glass which started production in the 1920's.
The Perth factory closed in January 1996 with current owner, Scott Gilmore, buying the company and relocating the factory to smaller premises in Kinross.
About LUX
Published quarterly, LUX informs readers on all aspects of high end lifestyle, including the finest, food and drink, hotels and resorts, health and beauty, automotive, jewellery, art and technology from around the world.