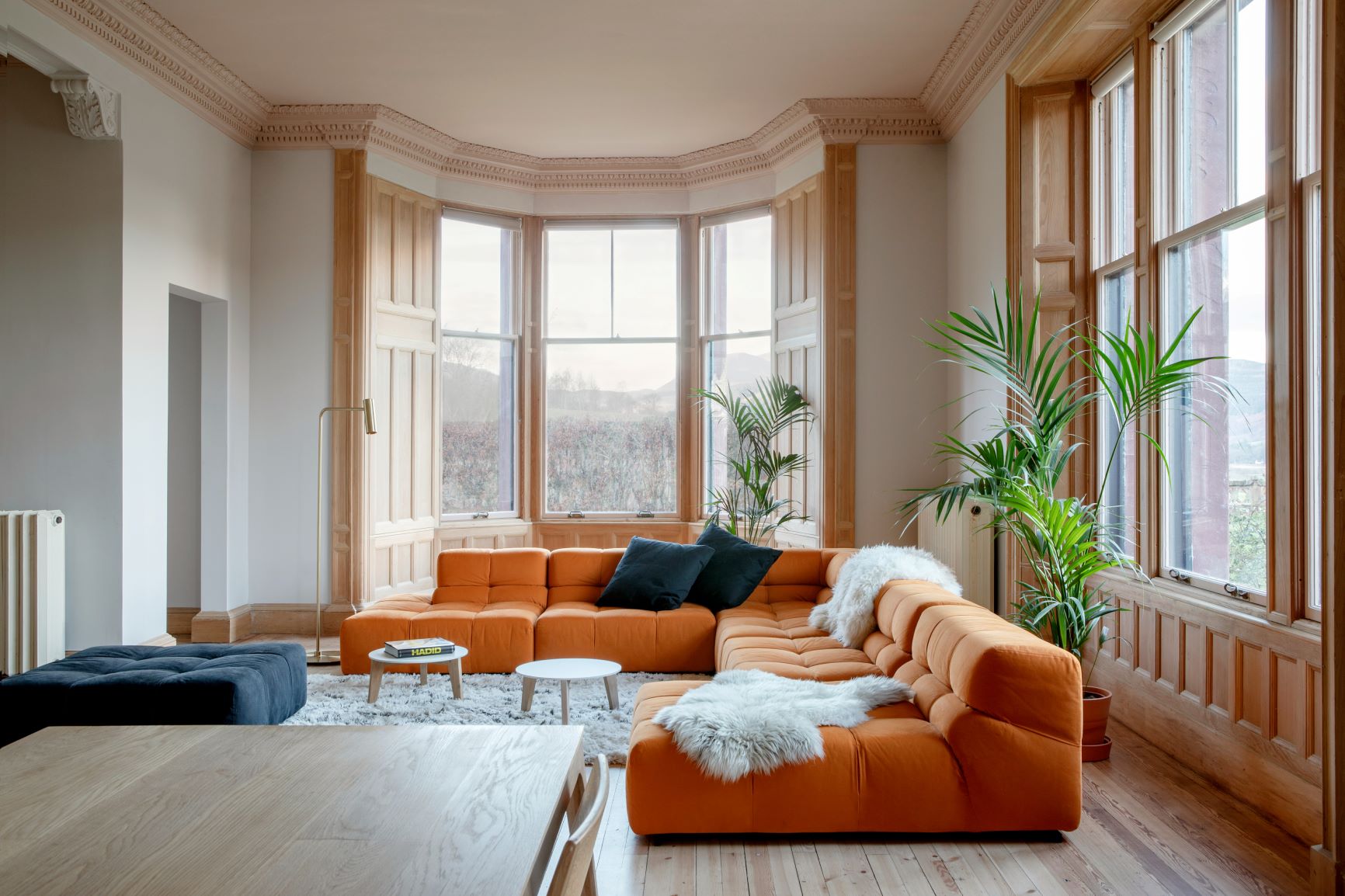 PRESS RELEASE – FOR IMMEDIATE RELEASE – 08-04-21
DUN ALUINN DESIGN, HEALTH & WELLNESS SHORT BREAKS PROVIDE SOCIABLE NEW EXPERIENCES THROUGH JUNE & SEPTEMBER 2021
With lockdown restrictions continuing to ease, Dun Aluinn is the ideal place to relax and unwind with a short Experience Weekend.
Recipients of the prestigious Gold Green Tourism Award in February 2021, Dun Aluinn is nestled in the scenery of Perthshire's Scottish Highlands, yet easily reached in just 90-minutes from Edinburgh or Glasgow. The venue includes 13 luxurious en suite bedrooms, with room for 26 guests in total. This small capacity ensures a welcoming, cosy atmosphere perfect for guests who want to catch up with loved ones, try new experiences or simply grab a change of scene after a difficult year.
Each weekend offers guests the chance to develop their own bespoke programme, in coordination with partnered local chefs and artisans. At the end of each day, guests can enjoy a gourmet dinner together, as well as a BBQ on the terrace and an evening of incredible music, great company and fun whisky-tastings.
Every day at Dun Aluinn begins with the chance to enjoy instructor-led yoga sessions, and meals are prepared by Michelin-starred Ballingtaggart Farm, which has developed an enviable reputation for its inventive use of seasonal ingredients. Activities on offer include 4×4 Highland Safari's through the mountains, as well as a more sedate experience learning wildflower arranging with the Wild Goose Studio or mastering the art of Letterpress with Ryan Hannigan Fine Art & Design.
Dun Aluinn is also ideally situated for self-guided sightseeing, with the bustling town of Aberfeldy right on the doorstep. Here guests will find an array of cafes and a stunning Art Deco cinema, as well as nearby opportunities to try out kayaking on the River Tay, electric mountain biking or canoeing on Loch Faskally.
The upcoming events are set to take place across two weekends:
11th-14th June 2021
3rd – 6th September 2021
Providing a fully immersive experience in the Highlands, Experience Weekends cost £2,500 per room (for two guests) or £1,500 for singles. This cost is inclusive of all catering, events, and activities. To help keep everyone safe, Dun Aluinn requests guests show evidence of vaccination, or produce a negative Covid test within 48-hours prior to arrival.
Find out more online at the official website www.dunaluinn.com or give the team a call on 07766 885270.